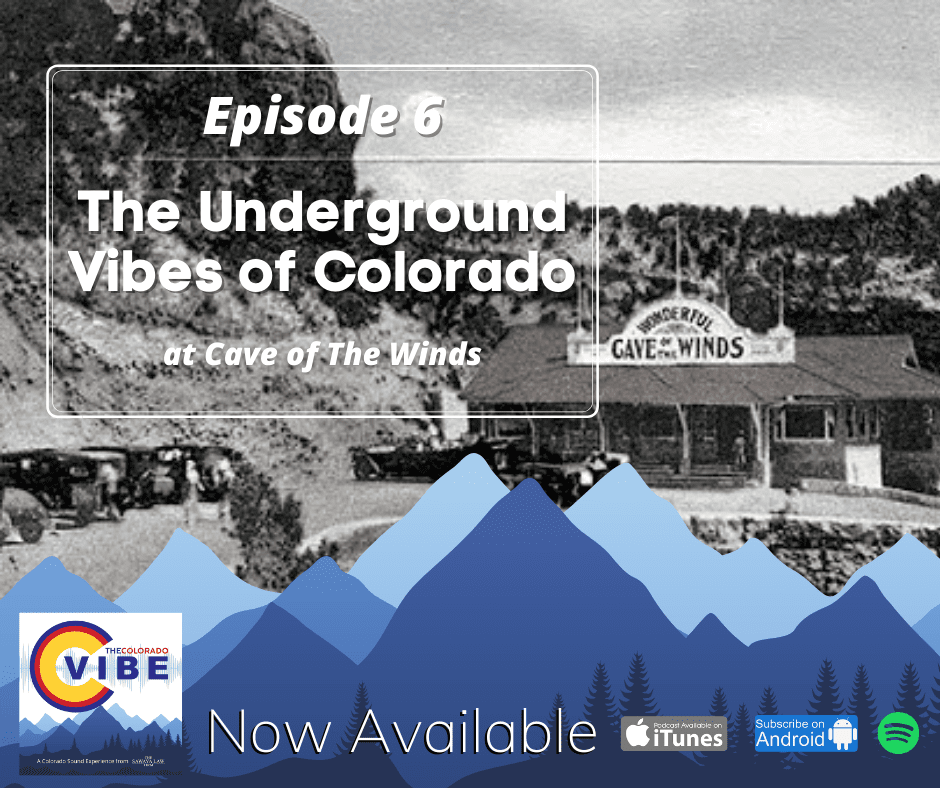 We talk about geology, ancient history, and the majesty & mystery of The Cave of The Winds Mountain Park, in Manitou Springs, CO.
LINK – https://caveofthewinds.com/
SPONSOR – https://www.sawayalawfirm.com
© 2020 Consultwebs Audio
INTRO – We're staring out into a warm shallow body of water, filled with shelled, sea life – The waterfront we look upon, covers the Pikes Peak region of Colorado, and disappears into the east, drowning the horizon, from the Dakotas and Nebraska and Canada up north, submerging Texas and Mexico and emptying into the great southern ocean.
If this all sounds weird to you, it's probably because it's 700 million years ago.
Ya see, these shelled creatures are all swimming and living and dying as some of the first multicellular organisms on the planet – and over generations their bodies litter the ocean floor, compressing and compacting for millions of more years, becoming limestone, so let's zip up to the Cretaceous Period.
70 million years ago, the shallow seas have receded, lifting the limestone and forming the Rocky Mountain region – and then – as the mountains are thrusting up, approximately 4-7 million years ago, the limestone plunges beneath the water table, and slowly, an acidic mix of rainwater and carbon dioxide eat away at the limestone, leaving pockets of water behind. Over many of thousands of years, pockets expand into passageways, passageways into rooms, and rooms grow into giant caverns.
And today – we're in one of those caverns – staring at a limestone wall that escapes into the dark ceiling, a wall that used to be a beach, and a shoreline, and a mountain – and now, it's an underground passageway, covered in sheets of falling water –
That is all happening, at the Cave of The Winds mountain park in Manitou Springs, Colorado, and this