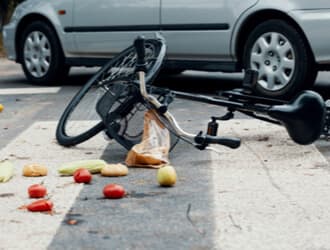 Denver Pedestrian Accident Lawyer
Colorado is known for its beautiful scenery and abundance of outdoor space, which makes it a prime destination. People often walk for pleasure and commuting purposes.
Unfortunately, as more people use walking for travel and adapt to a green lifestyle, accidents have increased as well. Motorists are not always aware of the rules concerning pedestrians, and likewise people on foot do not always exercise as much care as they should when interacting with motor vehicles.
The Denver pedestrian accident attorneys at The Sawaya Law Firm are here to help you if a negligent motorist has injured you or caused a fatal accident that resulted in the loss of a loved one. Contact us today to learn more about our personal injury and wrongful death law practice during a free consultation at our Denver office.
Our office understands that when you are dealing with the trauma of an accident, you need to have faith in the people who are helping you through this ordeal. As one of our 12 values that we follow when practicing law, we recognize that "faith keeps us tuned to a higher power."
Why Do Pedestrian Accidents Happen in Colorado?
Accidents in which pedestrians are struck and killed by cars or trucks account for about 10 percent of Colorado's total traffic fatalities each year. In 2015, 59 pedestrians died in traffic accidents in Colorado. Pedestrians include people who are walking, jogging, hiking, standing by the road, and lying on the ground.
Pedestrian accidents occur more frequently between 6 p.m. and midnight when drivers have more difficulty seeing people on foot, according to the National Highway Traffic Safety Administration.
Approximately half of fatal pedestrian accidents involve alcohol. Either the driver or pedestrian is intoxicated.
What Types of Compensation May An Injured Pedestrian Recover?
Pedestrian accidents often involve serious injuries. If you were injured in a pedestrian accident and a motorist was responsible, you may claim compensation from the driver's insurance for all expenses related to your injuries such as doctor and hospital bills, medications, physical therapy and lost wages due to missed work. If your injuries will require ongoing medical care, you can seek compensation for future medical car and other expenses related to the injury. You may also seek compensation for modifications to your house if the accident leaves you with permanent disability requiring accommodations.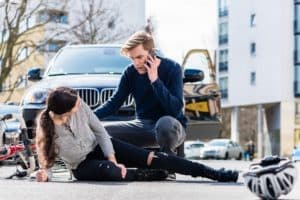 You also may have a right to seek compensation for pain and suffering, emotional distress and post-traumatic stress related to the accident.
If the driver was acting with outrageous disregard for safety such as driving 90 miles an hour through downtown Denver or driving while highly intoxicated, you may be entitled to seek exemplary damages under Colorado law. Exemplary damages, also known as punitive damages, may be sought in cases in which the behavior of the driver who caused the accident was extremely outrageous.
What are Common Causes Of Pedestrian Accidents?
Many pedestrian accidents occur because drivers fail to yield the right of way. In Colorado, drivers are required to yield the right of way to pedestrians who are in the same half of the roadway as the vehicle.
Distracted driving is an increasing cause of all crashes including pedestrian accidents. If a driver is staring at a cell phone, the driver may not notice a pedestrian crossing an intersection or stepping off a curb.
Inattentive drivers making turns at intersections may fail to check the crosswalk and hit a pedestrian who is crossing an intersection with the light. Legal crosswalks exist at all public street intersections, regardless of whether the crosswalk is marked.
Many pedestrian accidents occur when one vehicle stops for a pedestrian at a crosswalk and another vehicle tries to go around the stopped vehicle and strikes the pedestrian.
Pedestrian accidents occur more commonly at marked crosswalks than unmarked crosswalks on multi-lanes, according to the Colorado Department of Transportation. Pedestrians expect motorists to stop for a person on foot at a crosswalk, but drivers, particularly on higher speed roads, often fail to stop, causing serious accidents.
Aggressive drivers who are speeding, running red lights or passing on the road shoulder also cause pedestrian accidents.
Whether you were in a crosswalk or crossing a street at another location when you were injured, you may be entitled to seek compensation if a driver was responsible for your injuries. Let an experienced pedestrian accident lawyer review your options.
Denver Pedestrian Accidents Caused By Hit-and-Run Drivers
Many pedestrian injuries involve hit-and-run drivers who panic and flee the scene of the accident. If you were struck by a hit-and-run driver, you should report the accident to police and wait for an officer to arrive. Provide police with any description of the vehicle or driver.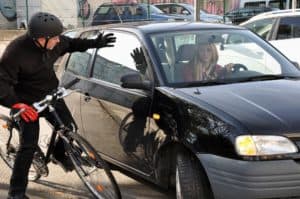 You should seek medical attention even if you do not feel hurt. Inform the doctor that you were struck by a car. Some injuries including serious head injuries may not be immediately apparent. The doctor's report may be used as evidence in any accident claim you make.
A pedestrian who is injured by a hit-and-run driver may obtain coverage for injuries through the uninsured motorist coverage of his or her auto insurance policy. This coverage takes the place of the insurance the hit-and-run driver should have provided. Uninsured motorist coverage covers the named policy holder and family members who live with the policy holder.
Insurance companies in Colorado are required to offer uninsured/underinsured motorist protection as part of an auto insurance policy. Unless you rejected the coverage in writing when purchasing auto insurance, you likely have UM/UIM coverage.
How Our Denver Injury Lawyers Can Help
A pedestrian accident lawyer can help you avoid common missteps such as accepting an insurance settlement that does not cover the full cost of your medical treatment. The personal injury attorneys at The Sawaya Law Firm bring many years of legal experience to each pedestrian accident case we handle.
We will conduct a thorough investigation of the pedestrian accident, interview witnesses, establish contact with law enforcement and search for any nearby security camera footage that might have captured the accident. It is important to move quickly to gather evidence such as security camera footage before it is discarded.
You should not assume that you are at fault if you were hit while crossing the street on foot. The driver who struck you may have been speeding, intoxicated or distracted by talking on a cell phone and not paying attention to the road. Drivers have a legal responsibility to be alert to their surroundings. We will work to identify all the parties responsible for your injuries.
Based on having handled thousands of cases, our attorneys will have a good idea of the fair value of your pedestrian accident claim. We will deal with the insurance companies and negotiate on your behalf for a full and fair settlement while you focus on your health and recovery.
If the insurance company refuses to offer a fair settlement, you have a legal right to file a personal injury lawsuit holding the at-fault driver accountable.
Contact Our Denver Pedestrian Lawyers
Call 720-709-2802 or contact us online today to discuss your concerns. Speak with an experienced:
Denver Pedestrian Accident Lawyer
Colorado Springs Pedestrian Accident Lawyer
Fort Collins Pedestrian Accident Lawyer
Greeley Pedestrian Accident Lawyer
There's no fees unless we win your case.
Our Denver Pedestrian Accident Lawyers are Ready to Help You
We strive to achieve this type of confidence and loyalty from our clients by delivering skilled legal counsel when they need it most. Our focus is on helping our clients recover compensation so they can focus on their recovery.
Whether you have been injured by a car door or hit by a truck driver who failed to see you in a crosswalk, we know how to build a strong case that demonstrates the extent of your injuries and proves liability on the part of the other party.
We know you have questions regarding your legal rights following a pedestrian accident, and the are here to answer them. Put your faith in our dedication to you and your case. Call 720-709-2802 or email us day or night, seven days a week, 365 days a year. We will review your case and give you a detailed evaluation at no cost.
What Our Clients Are Saying
This has been a great experience and I would recommend John, Laura and the firm to anyone.
- Actual Client
Zach, Stacy and Holly did and excellent job on my case. no other attorney was willing to take my case but The Sawaya Law Firm stepped up and took great care of me.
- Actual Client
Everybody in this firm from day one to settlement have treated me over and beyond my expectations. Todd and Ami always returned my calls and explained everything well. I loved working with Todd, Ami, Michael Sawaya and Mara too and am so thankful Todd was my attorney.
- Actual Client
Read More Client Reviews