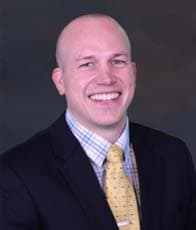 What do you like most about being a lawyer, and least?
Most: Helping people.
Least: Repaying my student loans
What question do you hear most frequently from clients?
Some variation of why they are not receiving proper medical care or lost wages.
Many people who need the help of a personal injury lawyer are going through extremely difficult periods of their lives. What words of support do you offer to people in this situation?
I try to empathize, but also prepare them for the realities of how their claim is most likely going to play out. I refer them to entities that can help them immediately (UI, Medicaid, SSDI, etc.). I let them know I am on their side and will try to do the best I can to right the wrongs.
Many clients do not have a sense of the value of their case. What advice do you have to help a client decide whether a settlement offer is a reasonable offer?
I explain the interplay of the limited benefits available under WC and the circumstances of their claim.
What motivated you to become a lawyer?
I wanted to be a public defender to take on overzealous DAs/cops and help people, most of them poor and uneducated, navigate our criminal justice system.
How is being a lawyer different than what you expected before joining the profession?
I enjoy my work / life balance. I thought I would have to work 80-100hours a week, live in the office, and only socialize with other workaholics. Definitely not the case.
What is an interesting fact about you that someone would not learn from looking at your resume?
I am the most uninteresting person I know.
Who do you most admire and why?
My father.
You work hard as a lawyer during the week. What is your favorite thing to do to relax on the weekends?   
Work around my house, play with my kids, and watch the CHIEEEEEEEEEFFFFFFSSSSS!!!!
Who was your favorite lawyer on television and why?
Matlock. He always had the answer.