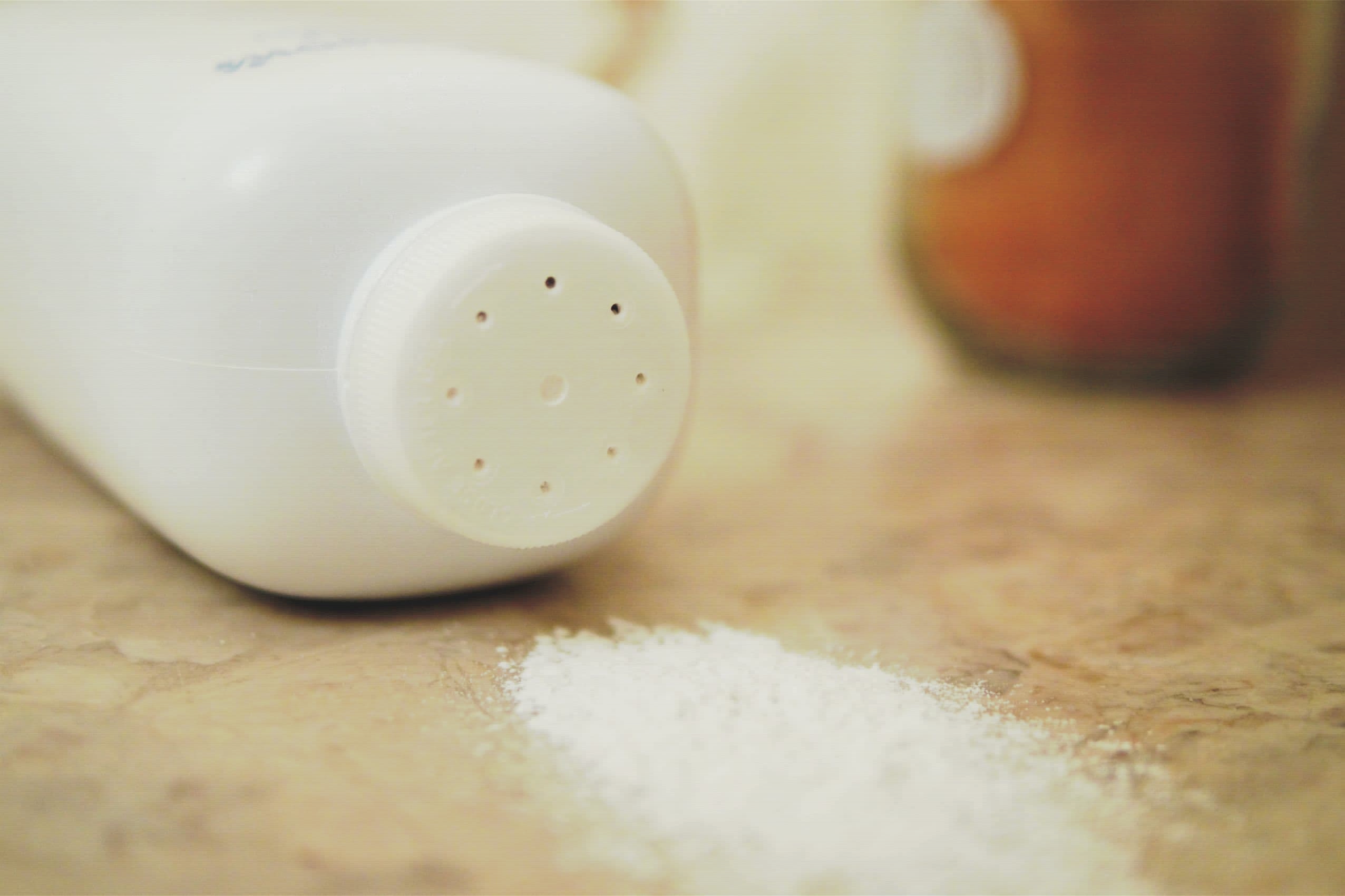 On February 22, a jury in the City of St. Louis Circuit Court found Johnson & Johnson liable for injuries resulting from the use of its talc-containing products such as Johnson's Baby Powder and Shower to Shower body powder for feminine hygiene. The jury awarded the family of Plaintiff Jacqueline Fox $72 million after agreeing the products contributed to the development of her ovarian cancer. The verdict includes $10 million in actual damages and $62 million in punitive damages. The jury found Johnson & Johnson guilty of negligence, conspiracy and fraud.
Ms. Fox was diagnosed with ovarian cancer two years ago after using Johnson's Baby Powder and Shower to Shower for feminine hygiene for more than 35 years. Ms. Fox passed away shortly before the trial began, in October 2015, at age 62.
"What Johnson and Johnson did to cover up what it knew to be the deadly risk of its centerpiece product is simply outrageous," said Jere L. Beasley, Principal & Founder of Beasley Allen Law Firm. "It is hard to imagine how corporate executives could be so callous. But the internal company documents that were brought to light through this trial show clearly that that is exactly the case."
"When the deadly risk became known within the company, a choice had to be made. They could warn customers of the dangers or use a substitute for talc or hide the risk and keep on selling," added R. Allen Smith, Jr., of The Smith Law Firm. "Johnson and Johnson chose to hide the risk and keep selling. Ms. Fox and many other women have paid and will pay with their lives."
The company's internal documents were a big part of the plaintiff's case.
"All their internal documents show that they knew talc caused ovarian cancer, and actively undertook to hide the truth, not only from the governmental regulators but from the public," said Jim Onder, one of the lead attorneys.
It's clear from the internal memos that the company spent 30 years preparing for litigation over the risk. One Johnson and Johnson internal document talks about declining product use because of increased awareness of the health risk, and how to grow the franchise by targeting blacks and Hispanics as the highest users of talcum powder. Fox was black.
Ted G. Meadows, a Principal with Beasley Allen, agreed saying, "Jacqueline Fox was an incredible lady whose life was cut far too short by the callous decisions by the bosses at Johnson and Johnson. Inside J&J folks have known for decades, literally decades, that the talc contained in its products could cause cancer. Instead of warning customers, J&J executives made the deliberate decision to hide the risk and keep on selling. The internal documents tell a horrifying and infuriating story of corporate greed and indifference to human life. We are honored to represent the family of Ms. Fox and to bring to light the misdeeds of this company."
An estimated 20,000 women are diagnosed each year with ovarian cancer, and more than 14,000 die. The disease strikes about one in 70 women, though studies show that women who use talc-containing products on their genitals have a one in 50 chance of developing the disease. An expert at trial testified at least 45,000 women have died as a result of ovarian cancer that could be attributed to talcum powder use on the genitals, and estimated 1,500 women will die within the next year as a result of talc use.
If you would like to know more about this historic verdict, learn more about the link between talc-containing products and ovarian cancer, or to speak with a legal expert to understand your rights as a consumer, contact The Sawaya Law Firm today.
Free Legal Consultation
At The Sawaya Law Firm, there is never a fee for legal services, unless we collect for you. Contact us today by filling out a brief questionnaire, or by calling 303-GOOD-LAW, for a free, no-cost, no-obligation evaluation of your case.
Related Materials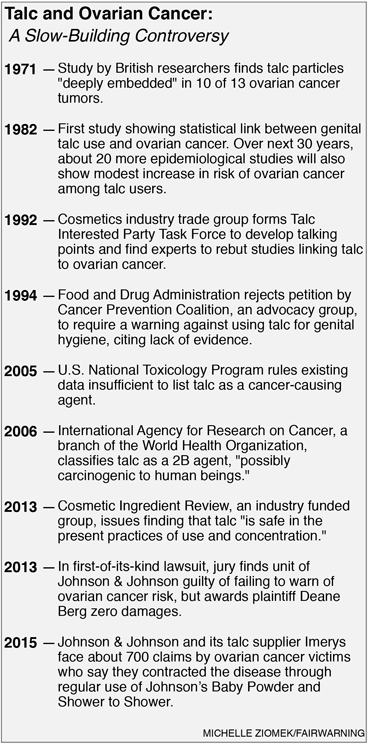 Related News: