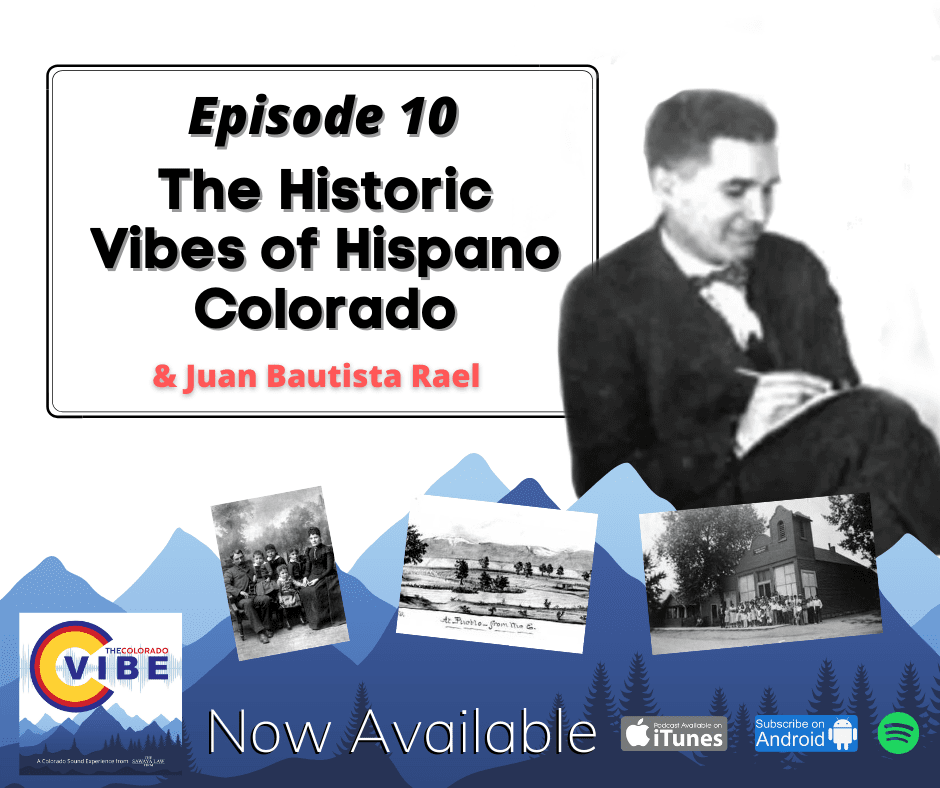 In this episode, we feature old recordings of songs and sounds of the Hispano people of southern Colorado, and highlight the work of linguist and folklorist, Juan Bautista Rael.
LINK – https://bit.ly/30SNclF
© 2020 Consultwebs Audio
INTRO – Out here on highway 159, about 30 miles north New Mexico, is a very different landscape than what most people envision when they think of Colorado.
Open plains with green scrubbed mesas rising, and far off in the distance, the peaks of the Rockies.
No trees, houses, gas stations, or even telephone poles. It's just scrub brush and sand passing by most people's car windows as they're on their way to somewhere else.
But let's Take away the roads and the cars. Head back in time, and a little more south along 159 –
[sounds of cars fade, only desert sounds remain]
Here, is Fort Garland. Built in 1858, the fort served as a base of military operations until it was abandoned, years after the Civil War, in 1883.
Fort Garland stands as a historical relic of the past, but soldiers weren't the only people who were here in Southern Colorado back then. Indeed those people, have been there far longer than the soldiers and the fort. But where are their monuments & museums?
Hispanos, is a culture consisting of people of Spanish descent of the 16th century-to-19th century, and the group that settled here, in Colorado and in New Mexico are know as Neomexicanos.
A rich cultural background that identifies strongly with their Spanish heritage although many also have varying levels of Apache, Comanche, Pueblo, Navajo, Native Mexican, and Genízaro ancestry.
And so, in this arid climate, along that stretch of dry scrub brush, in the early 1940s, with a microphone and some field recording equipment, a man named Juan Bautista Rael set out to document and more importantly record, the songs and sounds of the Neomexicano people, of Colorado.
Those ancestral vibes, and more, are all coming to you next, and this is the Colorado Vibe.