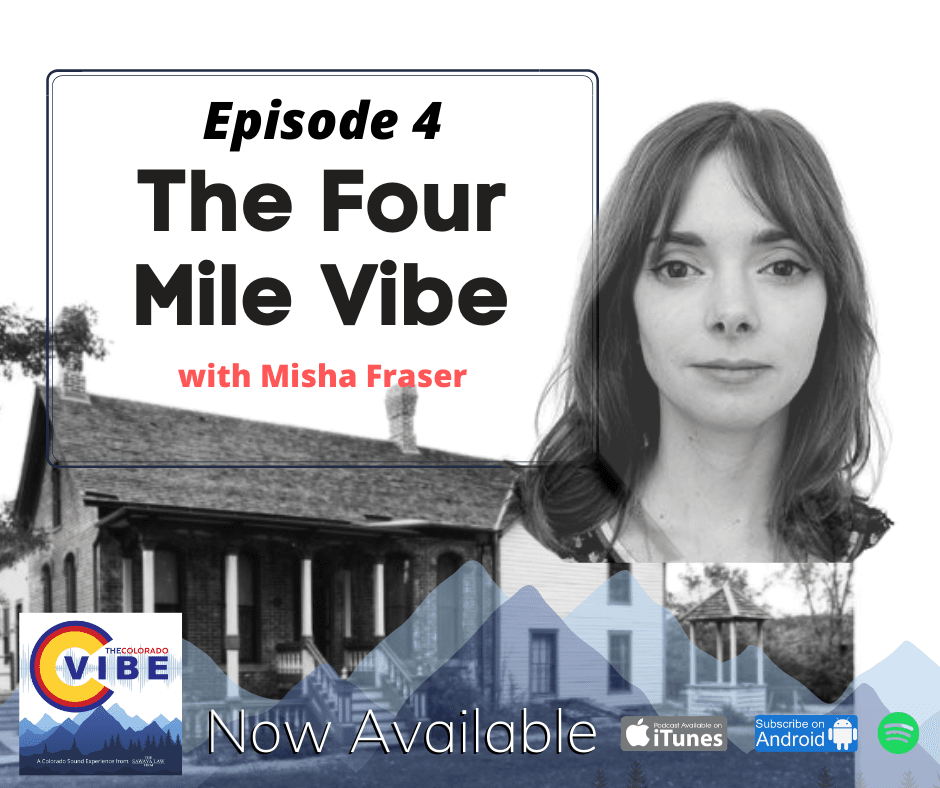 Today's episode takes us to the heart of metro Denver, and to the heart of frontier history itself, to the Four Mile House Historic Park.
LINK – https://www.fourmilepark.org/
© 2020 Consultwebs Audio
INTRO – We're staring up at a Colorado sunrise, from a creek, running through a bed of tall grasses.
Cottonwood trees, 3 stories high, trellis over the watercourse, their leaves waving in the wind, – off to the east, the oldest building in Denver casts a long, silent shadow into an empty farmyard, and just west of us, in the distance, the sounds of traffic, commuters, moving, muted to the story's they rush by.
This wild tract of land, hidden inside Colorado's capital, a freeze frame in history, of a time when the land belonged to the Arapaho & Cheyenne, before the booms and busts began to birth the Queen City of the plains, a time when a two story pile of Victorian brick, built on the lone prairie by the Brantner Bros., came to be one of the most famous way points for settlers headed west;
The land is the Four Mile House Historic Park, that building of course, is the Four Mile House, and this is The Colorado Vibe.
For more information on the Four Mile House – visit their website HERE.