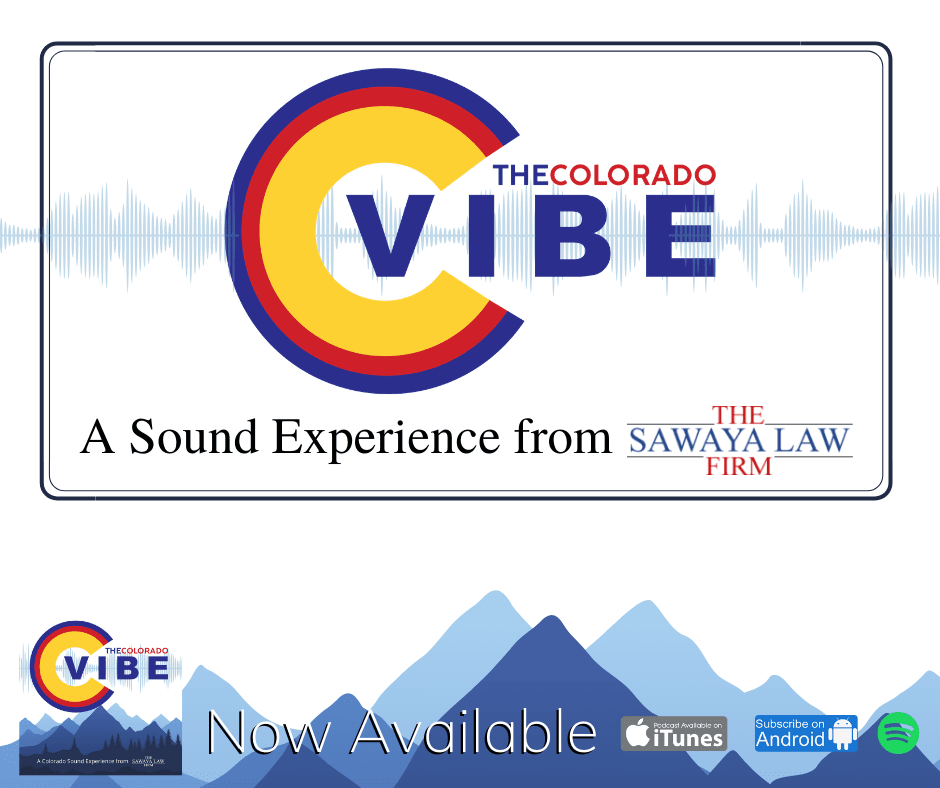 Over 10 episodes, join The Sawaya Law Firm, and host Jake Sanders, for this unique Colorado sound experience, where you'll hear the sounds, listen to the locations, and discover the frequencies and folks that define, "The Colorado Vibe."
ON APPLE PODCASTS – https://podcasts.apple.com/us/podcast/the-colorado-vibe/id1530967042
ON SPOTIFY – https://open.spotify.com/show/0JTaNlZxjxrvYqg34UJfsI
LINK – https://www.sawayalaw.com/colorado-vibe/
© 2020 Consultwebs Audio
TRANSCRIPT
(dawn) – maybe it's the birds or sprinklers
(silverware rattling – sizzling) – or maybe it's breakfast being made
(children playing) – it could be bouncing off the driveway,
(radio, car passing) – it could also be driving by your window
(theme song) – Whatever it is – there is a sound & vibration to your morning.
For those of us lucky enough to hear them, sounds give definition to our boundaries and spaces, illustrate our time and place, and in a way, the sounds we hear, the words & tones of encouragement, the cheers or jeers, the wind behind us, against us – all of those vibrations – guide the narratives of what we think is possible.
Sounds also describe the places we could go – and so
There are sayings which tell you to both follow your heart and listen to it – – which one comes first?
What if – there was a way to visit a location though it's vibrations, wander through it's aural wonder, while expanding your own horizons – all just by doing one simple thing
(traffic – wind – music – nature) – – – listening.
The Sawaya Law Firm presents "The Colorado Vibe" – Over 10 episodes, you'll join me, Jake Sanders, musician, sound artist, and Mile High Native, for this unique Colorado sound experience, where we'll hear the sounds, listen to the locations, and discover the frequencies and folks that define, the "Colorado Vibe."
Subscribe to us on Apple Podcasts, Spotify, or wherever you find your audio entertainment For a full list of links and episodes, visit sawayalaw.com