Volkswagen "Clean Diesel" Leaves Consumers in Haze
A stinky brown cloud is hovering over German-based car company Volkswagen, and it's no accident – it's there by design. This week saw the admission from VW that it had installed software in 11 million of its "Clean Diesel" cars, to falsify exhaust emissions numbers, making them more attractive to eco-conscious consumers. With a CEO on the way out, market shares plummeting, and 500,000 "Clean Diesel" cars in America, Volkswagen has some serious work to do to clear the air. If you own a "Clean Diesel" car from Volkwagen, finding a consumer rights advocate will be an essential next step in the coming weeks.
Accidents vs Intention
Volkwagen's diesel scandal is not only wrong, it is a series of acts completed with intention. Accidents in car manufacturing exist, but as more and more recalls happen, those mistakes can begin to look like something else. This brings up the question of oversight. How could VW engineers install faulty software that initially passes emission tests and then fails once out of the factory? The lax European emissions testing standards may offer a clue – most European car manufacturers fund and staff their own emission testing facilities. These "tests" also provided opportunities for the VW designers to test fuel efficiency with side mirrors removed and tape smoothing the cracks near doors and windows. It can be easy to pass a test you create.
Pollution

As consumers, we all want to feel like we're doing what we can to take care of the Earth. The myths surrounding "Clean Diesel" date back a long time, and diesel's image underwent a cosmetic facelift in early 2009 with VW unveiling its new line of "low-emitting" diesel models. Eco-conscious consumers in America now had reasons to praise VW and their commitment to the environment, and the sales of diesel cars boomed. But this week's scandal shows that these "eco-conscious" models emit pollutants at up to 40 times the permitted levels. Climate-change aside, the harmful chemicals contained in diesel exhaust have been identified as a linked factor in asthma, respiratory malfunction, and premature death. Another instance of a company putting profit before safety.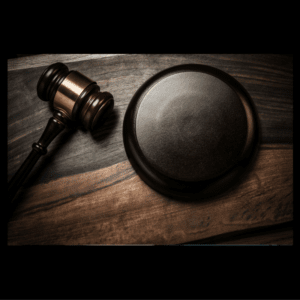 Action

The fallout from the Volkswagen diesel scandal will be huge – not only changing our perceptions of an automotive giant, but transforming the way we bring these huge companies to justice. With the Department of Justice opening a criminal investigation into this matter, the outlook for consumers remains hazy. If you are one of the 500,000 American motorists driving a "Clean Diesel" Volkswagen, and you feel like you've been misled, finding a consumer rights advocate will be an essential next step. The legal team at The Sawaya Law Firm is ready to answer all of your questions and help you understand your rights as a consumer.

Call our legal advocates 24/7 – 303.GOOD.LAW (466.3529).
For the latest list of Volkswagen models affected by this scandal CLICK HERE.