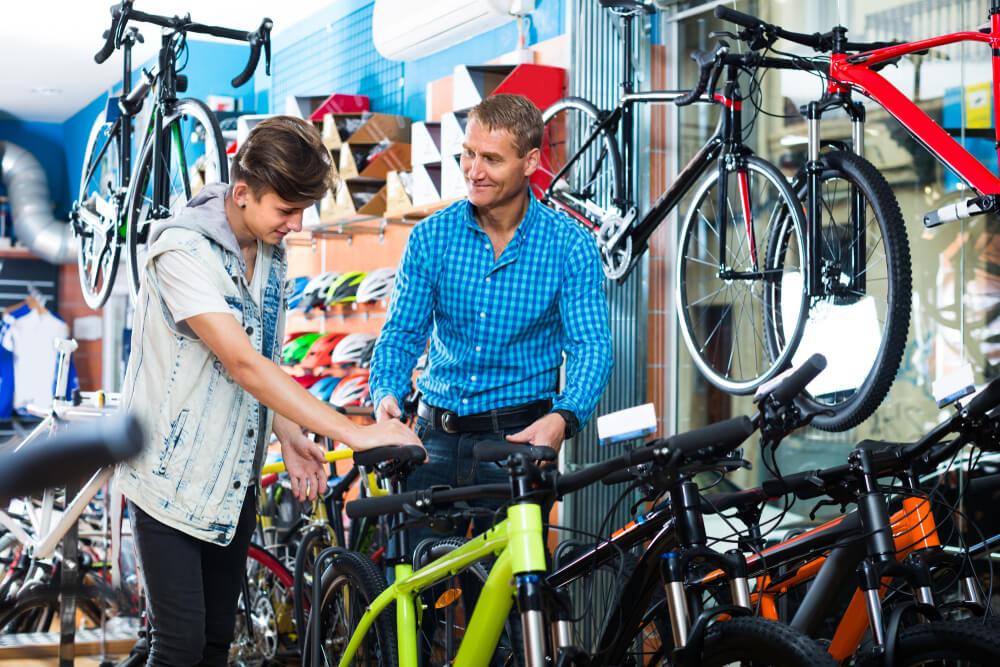 Many Americans trapped at home during the pandemic sought to spend more time outdoors. That has led to a boom in bicycle sales. Retailers in Colorado and other states reported a spike in bicycle sales in the months after the stay-at-home orders took effect.
Nationwide, sales of bicycles and bicycle equipment doubled in March 2020 compared to the same period the previous year, the NPD Group, a market research company reported. Some cities such as Seattle and New York closed sections of roads to cars to accommodate cyclists and pedestrians. Colorado adopted a law requiring motorists to yield to cyclists in a designated bike lane.
Unfortunately, a surge in bicycles on the roads means the potential for more bicyclists to suffer injuries in accidents with motor vehicles. If you have been hurt in a bicycle crash caused by a negligent driver in Colorado, the Denver bicycle accident attorneys at The Sawaya Law Firm can help you pursue the compensation you need to recover and move forward with your life. Contact us to learn about your legal options following a bike accident.
Why Have Bicycle Sales Increased?
Faced with increased time at home, closed gyms, and out-of-service public transportation, many people turned to bicycles. They dusted off the bike in the garage or shopped for a new bicycle that could help them get out of the house and get some exercise. Some people who began shopping for a bicycle in 2020 are still looking. From April to July 2020, sales for bicycles were 81% higher than in the same time period in 2019, according to the NPD Group.
The four months of the bicycle boom represented the peak of the stay-at-home measures issued in the U.S. Bicycle sales growth varied depending on the type of bike. For example, fitness and commuter bike sales increased 66%, while leisure bike sales jumped 121%. The sale of electric bikes rose 85%, and children's bikes rose 59%, the New York Times reported.
The sale of accessories also contributed to industry sales of $1 billion in April. This nearly doubled the amount reported in April of 2019.
The demand for bicycles varied based on the price range. Bikes priced from $300 to $1200 sold more quickly than higher-end models priced at $2500 and higher. Many people sought to buy pre-owned bikes on auction sites or marketplaces.
The increasing number of bike riders has, unfortunately, meant an increase in the number of cycling accidents.
A total of 87 cyclists died in traffic accidents in Colorado from 2015 to 2019, according to the National Highway Traffic Safety Administration. That represents an increase in bicycle accident fatalities of nearly 70 percent from the previous five-year period.
According to the National Highway Traffic Safety Administration, most accidents that result in the death of a cyclist happened from 6 p.m. to 9 p.m. in urban areas.
Problems the Supply Chain Is Facing with the New Demand
It's been several decades since most retailers and manufacturers have seen the kind of demand placed on the supply chain as occurred in 2020. Not only did the demand increase, but the supply of bicycles and parts produced in China was disrupted by the coronavirus pandemic.
Despite increased production, the industry may not recover completely from the biking boom until late in 2021 or possibly 2022. This includes parts supplies as bicycle shops are inundated with requests for new chains, brakes, and upkeep on bikes.
Factory space is a limiting factor. Manufacturers plan production one year ahead of delivery to accommodate the limited space. When production slowed and demand rose, some manufacturers had to delay the release of their new models. The increase in competition for raw materials, shipping, and factory space may lead to an increase in the cost of bicycles.
Some governments designated bike retailers as an essential service. While this allowed them to stay open, the same exemptions were not available to their supply chain. Governments shut down part manufacturers, essentially shutting down bicycle production.
The U.S. Is Not the Only Country Experiencing an Increase in Bike Sales
The struggle to keep up with the demand for bicycles has happened across the world. In response, cities have made temporary changes to accommodate cyclists. For example, Paris added pop-up cycle lanes, and London designated a bike lane along Hyde Park. With an increase in access to bicycle paths, cities have recorded lower traffic and pollution emissions.
At the same time, bicycles were posting an increase in sales, so were e-cargo bikes. These are electric bikes with pedal assistance. Businesses use them to deliver goods and services without getting caught in traffic. The advantage is they have access to bicycle paths, bridges, and other shortcuts.
Where Is This Trend Headed?
Before the pandemic, the bicycling industry was thriving. A bicycle is a reliable means of transportation that lowers emissions and offers a functional way of getting some exercise during your commute to and from work. As more people took to the roads on bicycles, fitness apps also recorded activity surges.
Some experts believe the increase in recreation and leisure cycling opens an opportunity. If cities and businesses encourage bicycles as a means of transportation, the boom may continue. Whether this becomes permanent may depend in part on how cities adapt their roads and infrastructure to accommodate cyclists and their safety.
The common causes of bicycle accidents include the failure of car and truck drivers to look out for cyclists on the road and to respect their rights to ride on the road. According to the National Highway Traffic Safety Administration, one-third of injuries happen when a cyclist is struck by a car.
Colorado's new bike lane law went into effect in July 2020. The law requires motorists to yield the right of way to a bicyclist in a designated bike lane. The failure to yield the right of way is a class A traffic offense.
Unfortunately, not all motorists are aware of their responsibilities. Accidents are more likely when drivers fail to yield to bicyclists on the roadway or at an intersection.
Contact The Sawaya Law Firm Today
If you have been injured in a bicycle accident in Denver or elsewhere in Colorado caused by a careless driver, let a caring and qualified bicycle accident lawyer at The Sawaya Law Firm review the accident. Contact us for a free consultation to learn about your legal options for pursuing compensation after a bicycle accident caused by a negligent motorist.